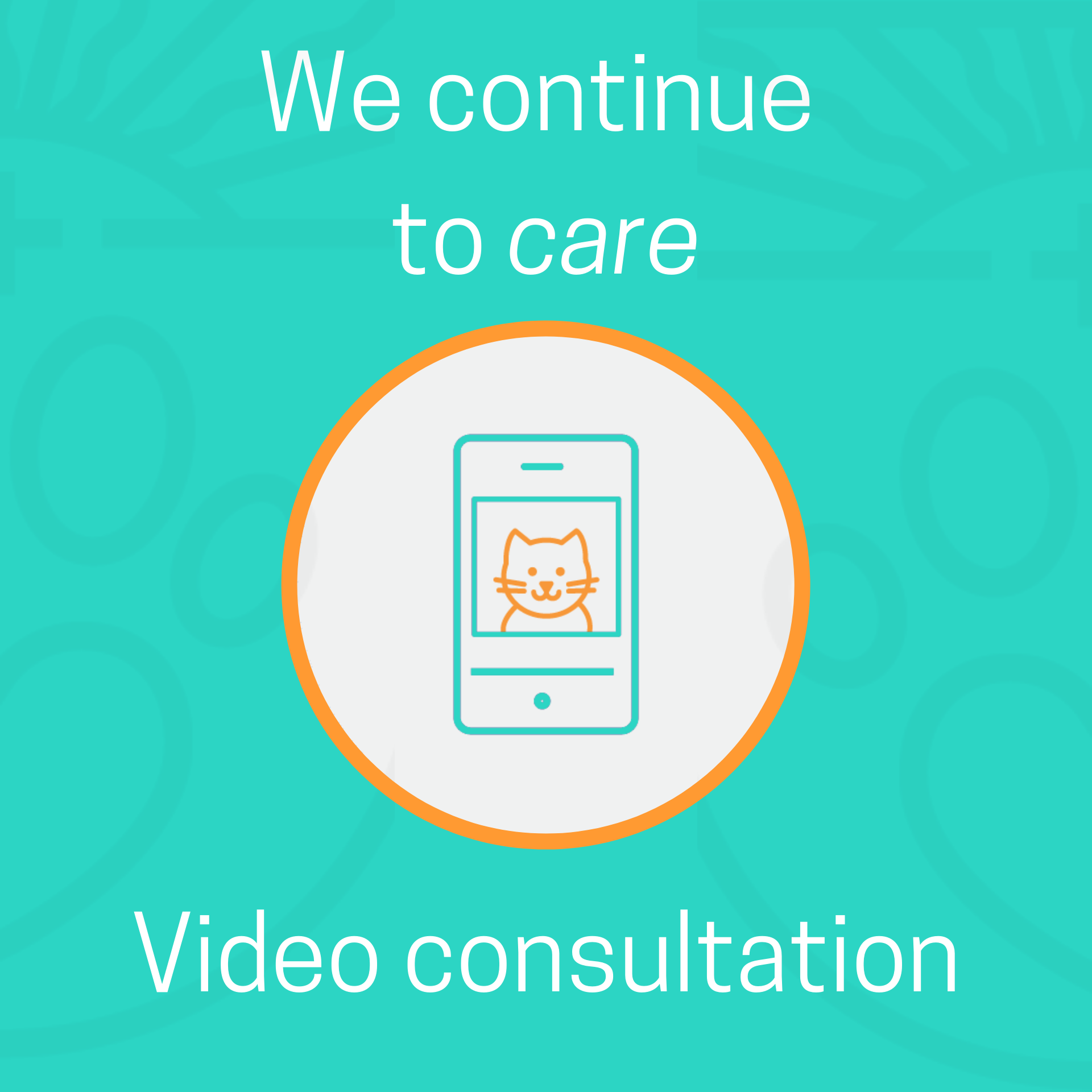 How do I make the appointment?
Make appointments directly via our VitusVet app, or online or give the clinic a call, and we will happily set that up for you. When you make your appointment, you will receive the WhatsApp Business number we use for our video consultations in an email or over the phone.
Do I need to prepare anything?
The video consultation allows us to have a focused discussion about your pet's concerns.
Your pet should be nearby and relaxed. Weigh your pet before the consult using your bathroom scale. The easiest method is to hold your pet and weigh both of you. Here is how to do the maths: your weight plus your pet's minus your weight alone = pet's weight.

Take a few videos or in-focus photos, of any wounds (also surgical ones) or skin problems in good lighting and send them to

[email protected]

well before the consult starts.

For eye problems, make sure you turn off the flash and place your pet near a window with natural light.

For any cough or sneezes or any other odd behaviours, take a short video.

For any vomiting and diarrhoea, be prepared to offer clear descriptions and photographs.
What if further examinations are required?
If we determine that we are unable to assess what's wrong during the consultation, we may ask you to bring your pet into the clinic. We will waive the fee of the initial video call.
What if my pet require medications?
We can dispense medications and have them ready for collection at the clinic or have them delivered to you if you are unable. Due to the current COVID-19 situation, there may be slight delays. We will tell you the cost of these medications in the consultation and payment is required before delivery either by phone or at pick up. We will email your final receipt to you.
Are follow-ups required?
They are most likely to be. Be assured that we will happily discuss your pet's progress and any results on the phone or via email. A consultation lasts between fifteen to twenty minutes just as our in-clinic appointments. You can always ask follow-up questions.
What if there are technical problems?
You require a smartphone for these video consultations, preferably connected to Wifi. Should the connection fail, we will give you a call on your phone and discuss our options. We likely will talk on the phone instead or reschedule the appointment at a later point.
We are here to help you – See you soon!