We are very proud of our VetCare team: vets, vet techs and all our staff at Animal Medical Group. They are highly qualified individuals who are passionate about helping animals. You can request an appointment online or call 242 698 7387 to make your appointment.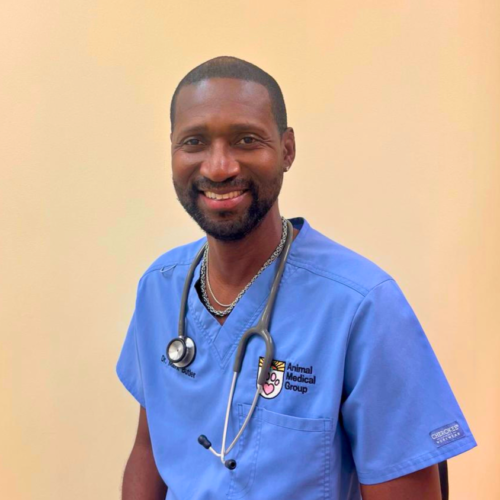 DVM
Professional Interests:
● Diagnostic imaging
● Infectious diseases
● Anaesthesiology
Animal Medical Group family since 2019
The best part of my job is interacting with our clients and their pets. The bonds you form are to be cherished.
Why I love working at Animal Medical Group
I like challenges, and internal medicine allows me to solve 'mysterious' illnesses. When the pet is made better, the reward comes in the smiling faces of pet parents, and an energetic pet.